What is the Social Partnership Portal for suppliers?
The portal is a free, easy way of showcasing your organisation and skills to potential buyers and increasing your engagement with construction projects. Through this online platform, you can connect with local and national contractors, and with the support of our dedicated team, we can help you achieve verified Social Enterprise status.
Free to register and use
Removing barriers to entry
Boosting visibility
Showcasing your skills
FREE LSC upgrade and Constructionline Gold membership for platinum suppliers
How to join The Social Partnership Portal
Register your organisation on The Social Partnership Portal (powered by Local Supply Chain)
Complete your supplier profile and promote your organisation to potential buyers for free

A gamechanger! The market has been waiting for something like The Social Partnership Portal and here at Connection Crew, we're pleased its arrived! Bringing buyers that already know the benefits and necessity of social procurement together with the social enterprises who are proven to deliver at scale. Less admin, more visibility, so we can focus on delivering the impact that drives us. We're predicting dozens more jobs for our ex-homeless crew, delivering modular installations and providing multi-skilled, professional and reliable (hu)manpower for a range of site roles.
Camilla Marcus-Dew - Connection Crew CIC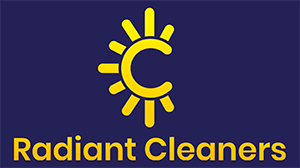 Having already worked with some of the tier 1 contractors Radiant Cleaners are excited that this portal increases the opportunities to meet and work with new partners. Being able to share our values and our work credentials in one place is an exciting development that we are delighted to support.
Matt - MD Radiant Cleaners
}
About Supply Change:
Founded in 2018,  Supply Change connects organisations looking for goods and services with social enterprise suppliers who can deliver quality and a positive impact. We do this through our platform of pre-vetted social enterprises and social procurement services, including spend analysis, impact assessment and events. Supply Change is a female founded social enterprise shortlisted by Natwest 3 years in a row as a top 100 social enterprise in the UK. Supply Change is providing support to social enterprises joining the portal helping them to achieve the required standards and verifying their impact. Supply Change will also be providing training to contractors using the portal on how to verify social enterprises they are working with themselves.